H

ow can i get a gravy stain out of my shoes?
After every Thanksgiving Day, at Boyers BootnShoe, we get several calls asking how to get gravy stains or grease stains out of footwear. Since we are fifth generation shoe cobblers, we have knowledge and experience in getting stains out of most footwear. There are a multitude challenges, because of the diverse variety of shoes, that go beyond what I can cover here. But, let me give you something simple that works for most grease based stains. I'd better say first that in rare cases it may leave a worse stain, so always try it in a less noticeable area, like say on the shoe tongue.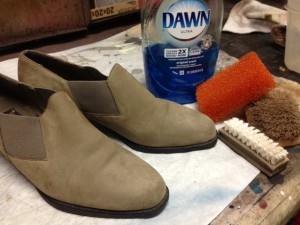 First step is to determine what kind of stain it is. Gravy or turkey stains would be grease based. So, for grease based stains you need something to break up the grease and get it out. Dawn dish washing soap works great for this.

There are a few tricks with using Dawn on your shoes. Make a solution of soapy water with dawn.

Scrub the area with a sponge and rinse out all the solution. Always wet an entire area, seam to seam or wet the whole shoe. Never just wet a spot.

After rinsing out all the soap, let the leather dry naturally. Never heat dry leather. Don't put it in the oven or on the heat vent or, gasp, in the dryer. Just let it air dry.
After it is all dry, you will need to finish the leather. On Smooth leather use a good leather polish. Suede and Nu-buck leathers require brushing with a stiff brush and then sealed with a product like Ariat Premium Water and Stain Protector.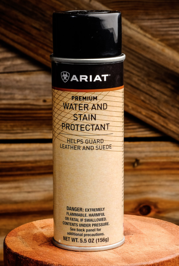 Slim, The Boot Guy