Boots Are Too Loose And Wearing Thick Socks Doesn't Help
Question for The Boot Guy: I bought a pair of Ariat Dixie boots that were too big. I can't make the boots fit comfortably by wearing thick socks. My foot still slides forward making the boots uncomfortable, which eventually causes me to have pain/cramps in my feet, making it virtually impossible to wear the boots. I can't return them because of the time factor. Is there any way the boots could be altered so as to be narrower, or is there anything I could do to make them wearable? I can't really afford to have a pair of boots in my closet, which are like new that I can't even wear. Please help!
We can help! If your boots are too big there are a number of solutions to your problem. Let me give you a few ideas to try. The right solutions depends on what part of your boots are too loose. So I'll list the solutions and describe what area they can tighten.
        >>How Should a New Boot Fit?<<
Trying heavier socks is the first thing to do. I would suggest your next step should be to try a true boot sock. The sock I recommend is Rocky Premium Boot Socks. These socks are heavy enough to take up as much as a size in length or two widths in size in a boot. These socks are made with thicker heels to help eliminate heel slip. Try heavy socks first.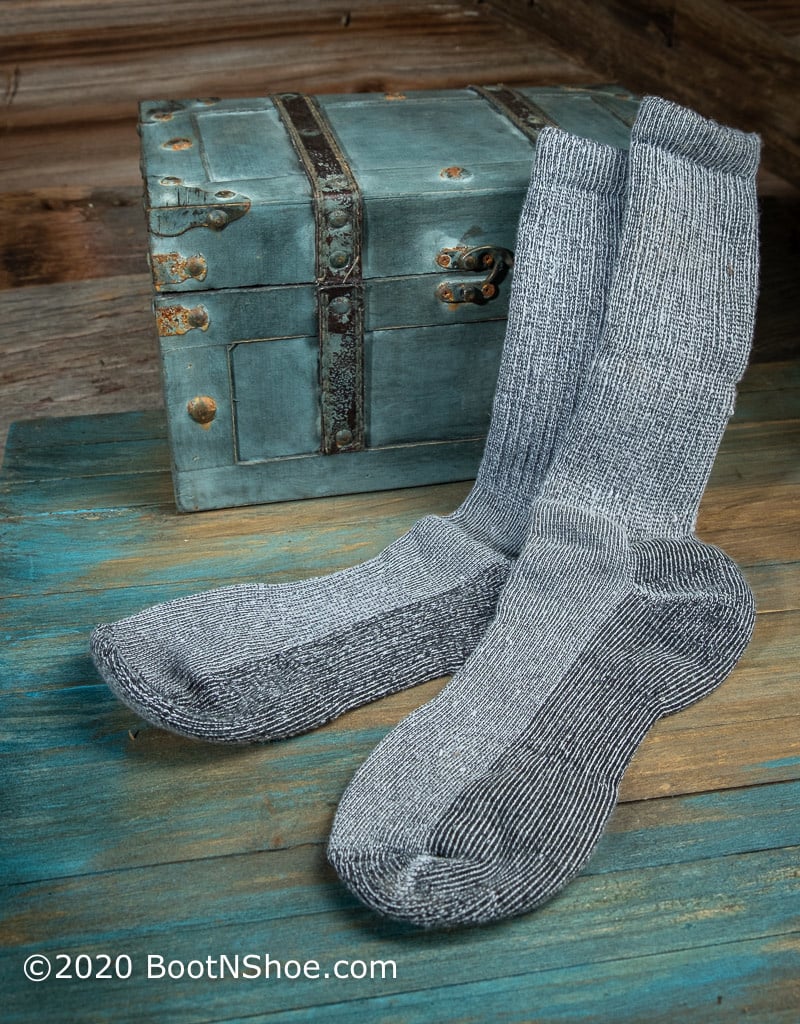 But the question was what to do if heavy socks don't help. So here are some other things you can try:
A popular solution is to add an extra pair of cushion insoles. There are two basic insoles, insoles with arch cushion and flat insoles without any arch cushion. Flat insoles will tighten the boot evenly. Insoles with arch cushions will make the instep area more snug and can then take slipping out of the heel. However, insoles may tighten up the whole boot. So, insoles may give you the same problem as extra socks and make the toes too tight.
So what can be done to tighten up the boot and not make the toes too tight. I have three things for you to try.
1. Add an arch cookie or a ¾ length arch support. An arch cookie is an arch that is shaped like a D and is glued in your boot in the arch area. It tightens the instep of your boot and helps keep your foot from sliding forward. A ¾ length arch support does the same, but also takes up more room since it is an arch and a 3/4 length insoles too. But by not going the full length of the boot, these supports don't tighten the toes.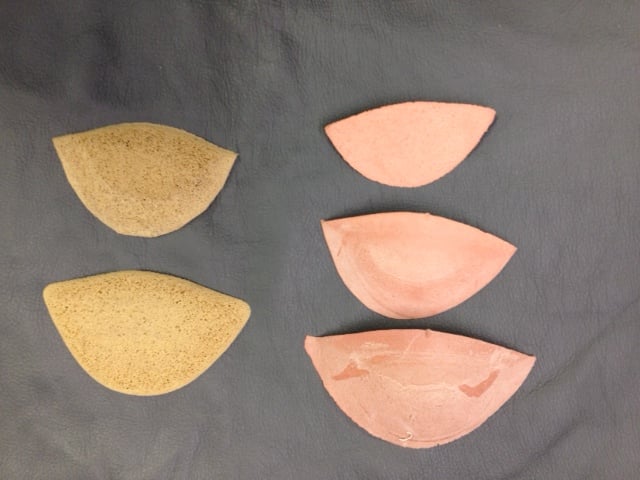 2. Put a "Tongue Pad" in the top of the boot in the area where the tongue of a shoe would rest on your foot. This method tightens up the arch, keeps you from slipping forward and make the heel tighter.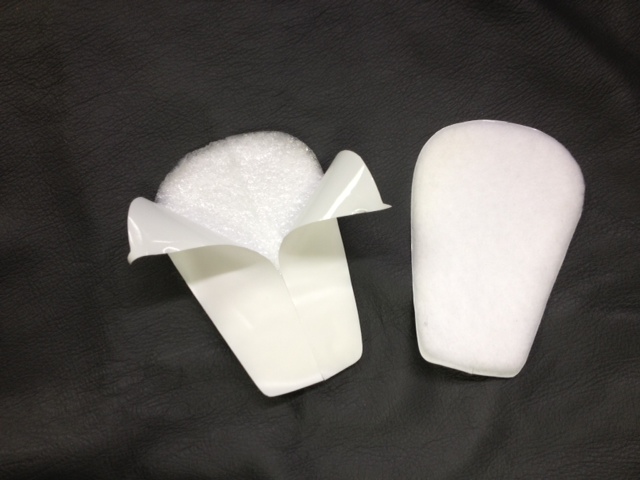 3. Put a leather back in the boot. See this other article I wrote about heel backs. This is a great solution if the boot fits pretty good but the heel is slipping a lot. Heel slipping can cause a shearing motion in the heel that can cause blisters. Leather heel backs or heel counters can be made of various thicknesses of leather, depending on how loose the boots are.
You can use a combination of any of the above three answers, too.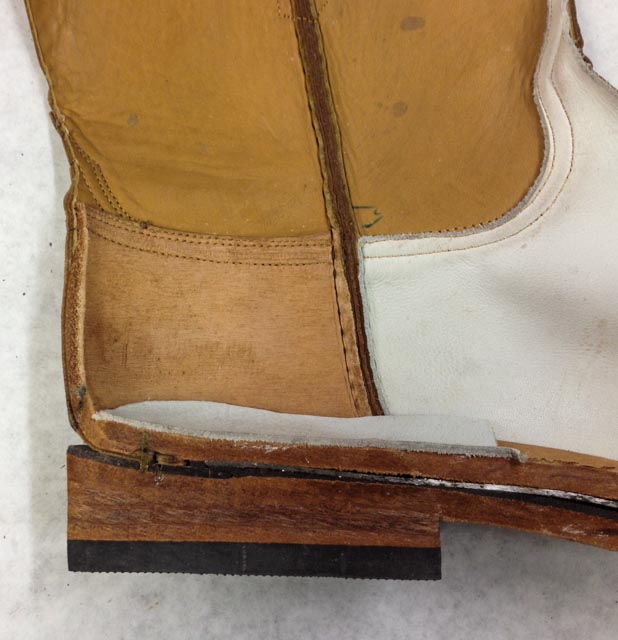 Slim, The Boot Guy