My Heel Slips And Is Too Loose In My High Heel Shoes. What Can I Do?
What can be done if your heel slips in a high heel pump shoe? We have a solution. Our expert repair crew can help by adding an elastic strap inside the heel.
We solve this common problem by sewing a piece of elastic inside of the heel counter of the shoe. The elastic grabs the back of your heel and helps keep the shoe on. It helps prevent blisters that occur when a shoe is slipping up and down too much.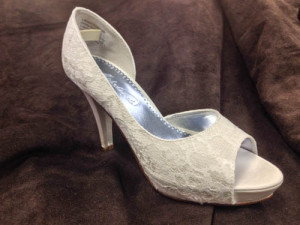 Now the best solution is to buy shoes that fit properly. But, I understand sometimes one shoe fits and the mate doesn't. Or maybe you have wide feet, but narrow heels and just can't buy a shoe to fit just right. This may be the perfect solution to your problem. Your local shoe repairman can help, or if you don't have a local shoe cobbler you can send it to us and we can fix your shoes for you. Our contact info is here,Bootnshoe contact info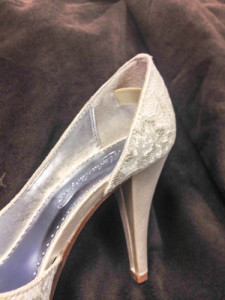 How we do it:
We mark the inside of the heel counter where the elastic will live. Next we split the lining and insert a piece of 1/2" wide elastic in place and stretch it taut. Then using a matching color thread, we stitch the elastic to hold it in place. Please note that the stitching shows through to the outside of the shoe, but is a matching color. This shows up on some shoes more than others.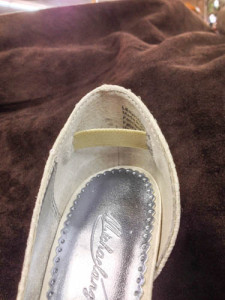 Got more questions about your boots or shoes, just Ask The Boot Guy.

Slim, The Boot Guy