What Is The Best Waterproofing To Use On My Dress Boots
Question: What is the best waterproofing to use on my dress boots if I want to be able to put a good shine on them afterward? They're Justins, smooth leather, not suede or anything. I'm afraid that mink oil will hinder shine!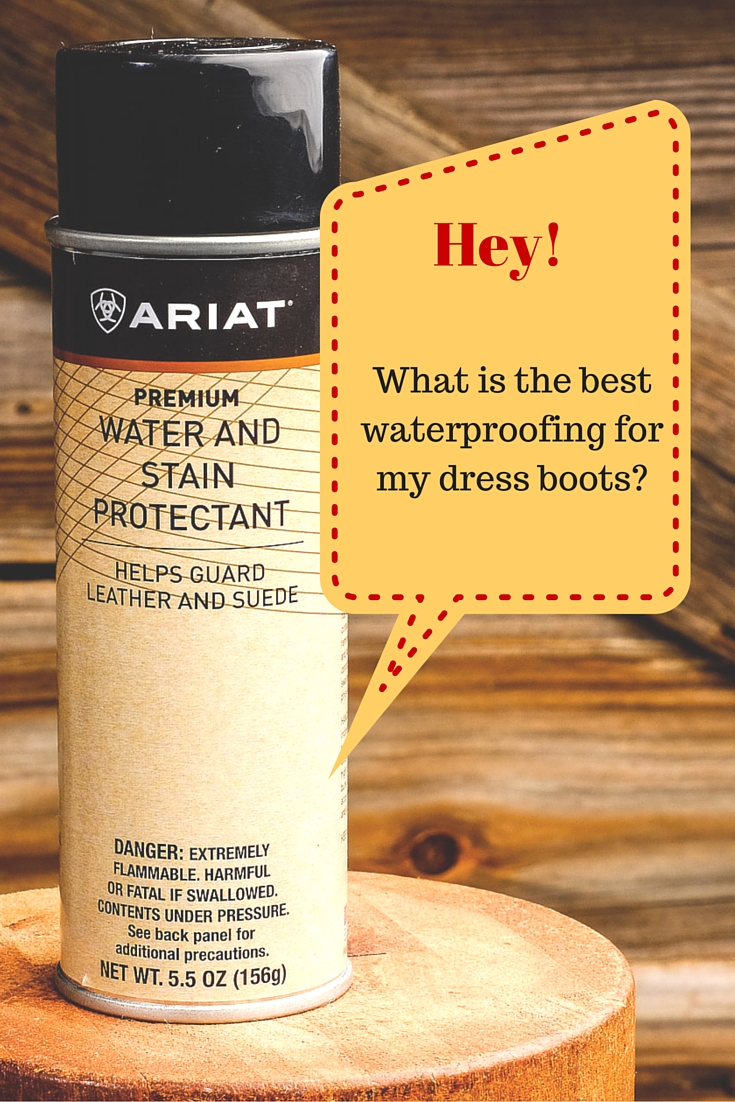 Answer: Yes, you are right Mink Oil and any oil based waterproofing will hinder shining the boots. I would suggest the best product to waterproof your boots is  Ariat Premium Water and Stain Protectant. It actually enhances a shine. It may slightly darken light leathers. Put the Protectant on before you shine them not after. Be sure to let it dry for 20-30 minutes before shining too. Here is a link where you can buy Ariat Premium Water and Stain Protectant at Boyers BootNShoe.

Slim, The Boot Guy